Wednesday Jan 18, 2023
MATT BULLOCK, the former Stoke City FC footballer on building an executive career.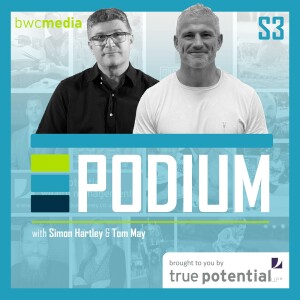 Back in 1996, Matt Bullock was embarking on a dream career as a professional footballer with one of the world's oldest football clubs: Stoke City FC. 
Five years later, in his early twenties, he suffered an ACL injury and the football dream was over. But it was just the start of a flourishing career in an alternative discipline.
In a classic tale of triumph over adversity, Matt has gone on to represent some of the world's leading sports brands, with Nike in category management, New Balance as Global Head of Product and JD Group as Head of Commercial, to name but a few.
Continuing the trend, Matt is currently Chief Commercial Officer of one of the UK's most hip apparel brands: NICCE.
Tom May is back in the co-host seat this week, alongside regular sidekick: Simon Hartley.