Wednesday Jan 11, 2023
MARTIN OFFIAH, the rugby league legend with one of the greatest nicknames in sport.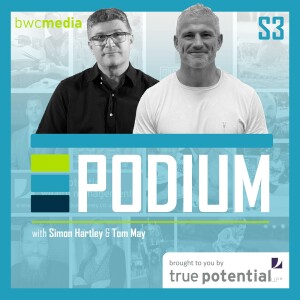 There are perhaps few better testaments to talent than having a nickname inspired by one of the greatest British movies of all time: 1981 Oscar winner, Chariots of Fire.
It's a well-deserved title for this week's Podium Podcast guest: Martin Chariots Offiah; scorer of arguably the greatest rugby league try ever at Wembley and holder of multiple records, from a glittering playing career spanning three decades.
It's a great insight into Martin's time on the pitch but also an important reminder for having a purpose and focus in life after the highs of pro sport.