Wednesday Apr 19, 2023
LAURA MASSARO, the former world no.1 squash player discusses her time at the T.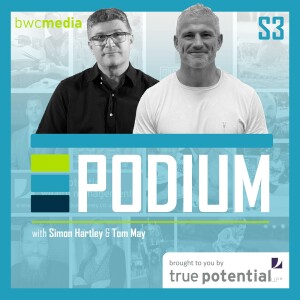 Imagine being the best in the world at what you do.
You hear 'world no. 1' references in commentary and I often wonder if the scale of that achievement sometimes gets lost in the moment.
But just pause for a second and consider it. THE WORLD NUMBER ONE.
Our guest this week was just that – the best in the world at a sport beloved by millions across the world, but one that often doesn't get the recognition it deserves: squash.
Laura Massaro MBE is the first Englishwoman to hold both the British Open Championship and the World Championship at the same time, representing a pinnacle in a career that raked in a solid haul of medals across World Champs, Commonwealth Games & various other global tournaments.
Tom May and Simon Hartley join Laura to discuss her time at the T and what life looks like now following her retirement in 2019.